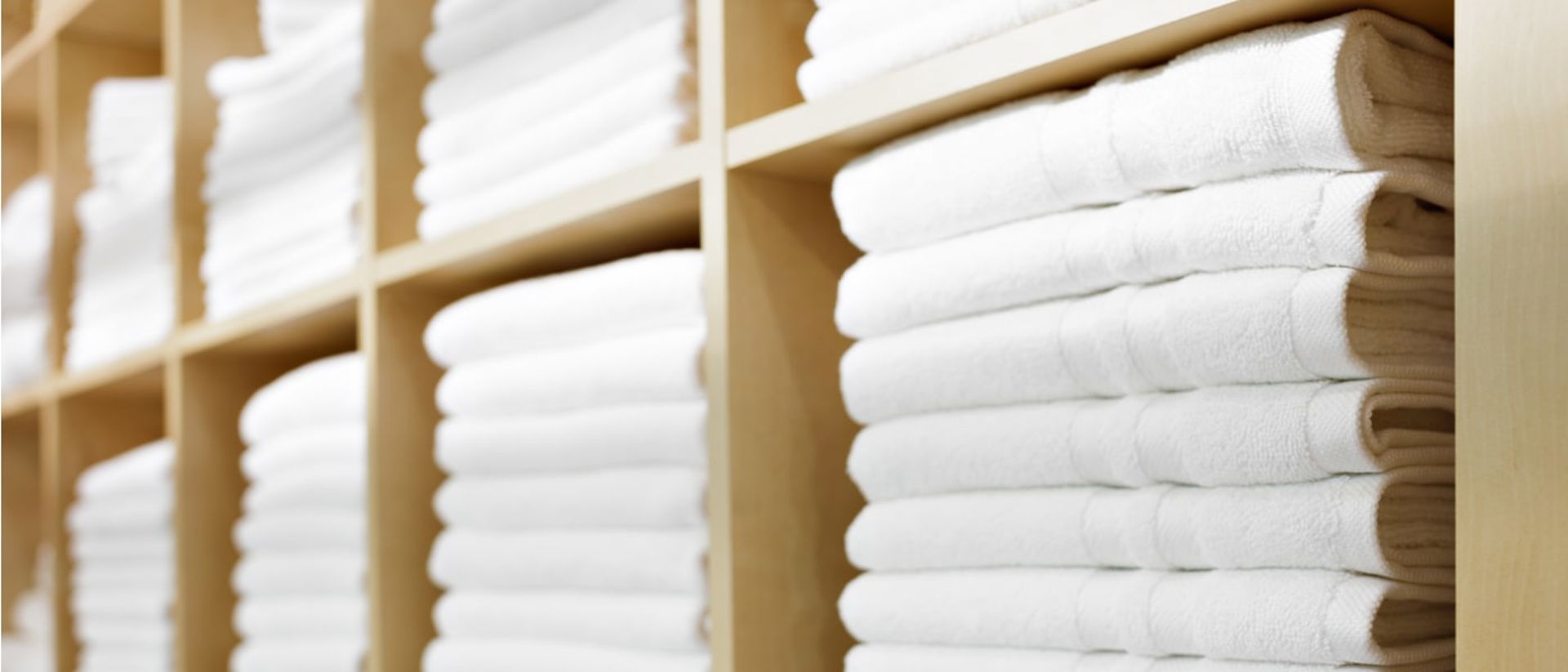 Commercial Laundry Services in and near Dunwoody, GA
Pure Laundry offers the most professional laundry service to businesses, enterprises, and organizations in and around Dunwoody, GA. We have an ultra modern laundromat equipped with large and extra large washers and dryers that are powerful, efficient, and effective at keeping pace with your operation's laundry.
From linens used in dining rooms to linens used in hotel rooms, or towels used in salon services to towels used in custodial services, or uniforms for your staff or sports team, we have you covered. We know the industry standard techniques for getting your linens, towels, and uniforms into pristine condition, clean and fresh and ready for your customers, staff, team, and even students to wear or use. Plus all commercial orders include pickup and delivery.
We have been in the laundry business for three generations and know what businesses and organizations need. You don't just need cleaned items–you need to keep up with demand and you need your laundry to keep pace. Whether you run a restaurant, manage a hotel, or help coach and manage a little league team, if you've got laundry as a result of daily operations, then we are your solution. Connect with us for a custom quote. Laundry estimates depend on the kind of laundry you have, how much, and how often you need it. Get your quote and get started today.
Commercial Laundry Services for Pure Results
Linen Cleaning Services
At Pure Laundry, we know the methods for restoring linens. We clean and deliver tablecloths, linen napkins, seat covers, seat cushions, and kitchen towels—perfect for restaurants, cafes, bars, diners, and other eateries. We also launder bedding such as comforters, blankets, sheets, pillows, pillow cases, and duvets—perfect for hotels, motels, inns, and Airbnb rentals.
Towel Laundry Services
We know how to get your towels clean, fluffy, and smelling fresh. Our towel laundry service is great for hotels, motels, inns, spas, gyms, and sports teams. If you provide towels to anyone for their personal use, then consider Pure Laundry.
Not only do we clean towels for people to use, we also know how to clean and restore custodial towels to reduce any debris that might be entangled in the fibers. If you operate a car detailing service, manage the janitorial matters for an office, or housekeeping services in a hotel or motel, we can clean those towels, too.
Uniforms
Uniforms convey to your customers that your company or organization is united, consistent, and professional. Don't supply your staff or team with discolored and bedraggled uniforms. Let Pure Laundry help you keep your company wardrobe room prepared with clean and pristine uniforms. We know how to wash and dry many kinds of fabrics that your uniforms may consist of so let us wash them for you. Our uniform laundry service is perfect for restaurants, hotels, sports teams, civil service agencies, public works, and police and fire departments.
We Serve a Wide Array of Industries
We wash linens, towels, and uniforms for a variety of businesses in a variety of industries. We also know that many enterprises have a variety of laundry needs not limited to just linens, or only towels, or solely uniforms.
We wash bedding, blankets, comforters, pillows, pillow cases, seat covers, cushions, bath robes, drapes, curtains, linen napkins, tablecloths, bath towels, staff uniforms, aprons, custodial rags, and even your guests' personal laundry. Perfect for hotels, motels, and inns.
We wash tablecloths, seat covers, seat cushions, linen napkins, staff uniforms, aprons, chef jackets, chef hats, server attire, kitchen towels, dish cloths, and much more that helps your restaurant serve and impress hungry customers. Perfect for restaurants, cafes, diners, bakeries, bars, caterers, cafeterias, and other kinds of food service enterprises.
We wash towels, massage table linens, pillow covers, pillows, towels, spa robes, bath robes, spa slippers, bath slippers, hair wraps, staff uniforms, and other service related linens and garments that keep your customers feeling pampered and your business looking professional. Perfect for spas, hair salons, nail salons, barber shops, and massage therapy offices.
We wash towels and staff uniforms to perfection using large-load machines. We can help you maintain a steady, clean, and fresh supply of towels and uniforms. Perfect for gyms, fitness clubs, recreation centers, school and college football teams, baseball teams, and little leagues.
We wash household linens and towels. We will even do the laundry of your guests. We will take care of your throw blankets, bedding, kitchen towels, bath towels, rugs, and any other household item that can be washed and tumble dried. Best of all we can scale up and down with your bookings as they fluctuate throughout the year.
Get Your Custom Quote and Get Started Today
We serve many businesses in and around Dunwoody, GA in the following zip codes: 30022, 30075, 30076, 30092, 30305, 30319, 30324, 30326, 30328, 30338, 30341, 30342, 30346, 30350, and 30360.
Let's get started on your custom quote. Estimates are based on the kind of laundry you have, how much, and how often you need it done. If your kind of laundry isn't described above, do not worry. As long as it can be washed and tumble dried, we can assess and accept.